Gantry cranes and semi gantry cranes
Unlike overhead cranes, gantry cranes have legs and move on runways which are usually on floor level. These cranes are highly efficient to work outdoors, achieving high speeds and capacities. Semi-gantry cranes are a very practical solution when it is not required to cover the entire width of the hall. One side of the crane runs on an elevated runway, while the runway for the other side is on ground level. Gantry and semi gantry cranes are suitable for handling very heavy loads, and they are available up to 400 ton.
Are you considering whether a gantry crane is the right solution for your company? Then our experienced crane team is ready to help with advice and guidance. When you choose one of our crane solutions, you can relax your shoulders, because we take care of everything from measurement to delivery, installation, and handover to your crane users. If you wish, we are also happy to take care of the annual statutory crane inspection. Our service technicians are trained and certified and they carry out service inspections throughout the country.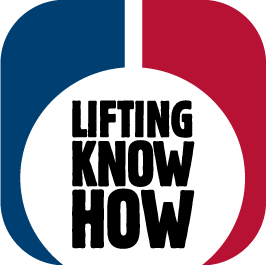 Gantry cranes for the Storstroem Bridge
This picture shows 2 out of a total of 10 gantry cranes that we have delivered to the production halls for the Storstroem Bridge. The gantry cranes will handle large bridge elements while the bridge is being built.
›› Learn more
Gantry crane for CRH Concrete
This gantry crane in installed at CRH Concrete. The crane has a capacity of 21 ton and 17 meter under the girder and 35 meter between its legs. The gantry crane is used for lifting and handling concrete elements.
›› Learn more
Gantry crane for Confac A/S
We have delivered and installed several crane solutions for the concrete company Confac A/S. One of them is this 25-ton CERTEX-GH gantry crane with 12 meter lifting height and electric rotation on hook.
›› Watch video
Our gantry cranes are delivered in collaboration with GH Cranes
We offer Denmark's strongest crane program
Customized gantry cranes
Our gantry cranes and semi-gantry cranes can be customized to your company's specific requirements and needs. In addition, we also consider where the crane is to be used and for what kind of work. A key feature of the gantry crane is the ability to lift and handle very heavy objects efficiently.
In the video you can see a specially designed CERTEX-GH gantry crane solution that we made for the concrete company Confac A/S in connection with the expansion of their factory.
Our partner GH Cranes has more than 50 years of experience in the design and manufacture of gantry cranes and is today the European market leader.


Professional advice
We find the right type of crane for you and your company

Customized solutions
We design, construct and adjust crane solutions in-house

Crane installation
Our crane technicians install and test your new crane solution

Service and inspection
With statutory crane service your crane is safe and compliant
Contact our crane specialists
Send ud a message and we will get back to you as soon as possible.
[hubspot]
CERTEX Danmark A/S offers statutory crane service of all types of cranes.
CERTEX Danmark A/S offers a wide range of automotive gantry cranes up to WLL 550 ton.
Do you need a new wall- or column mounted jib crane? or maybe a port jib crane? you have come to the right place!