---
You need it extra-short? Extra-high? Extra-long? Extra-fast? Extra-customized? Are you looking for single pieces in serial production? Batch size one? Then you've come to the right place at LIFTKET!
Decades of experience, professional ability and our willingness to master any challenge brings our tailor-made applications to life – even when produced in series. You benefit from the best quality and innovative technology. And our own developments and production from a single source render your custom products real.
Your individuality is our reality. Just watch your dreams come to life!
Applications for individual solutions
Any application deviating from thestandard, e.g. foundry
Power stations
Food industry
Modernisation and conversion of old industrial plants
Pharmaceutical industry
Water treatment

Special solutions
Selection of flexibly configurable features:
Lifting height and lifting speeds
Space heaters
Special corrosion protection up to C5 in any colour
All control and operating voltages
Versions for foundries
Second hoist brake
Load measuring equipment
Extra short chassis
Trolleys for curved tracks
Gear-type limit switch with several switching points
Encoder for positioning and automatic mode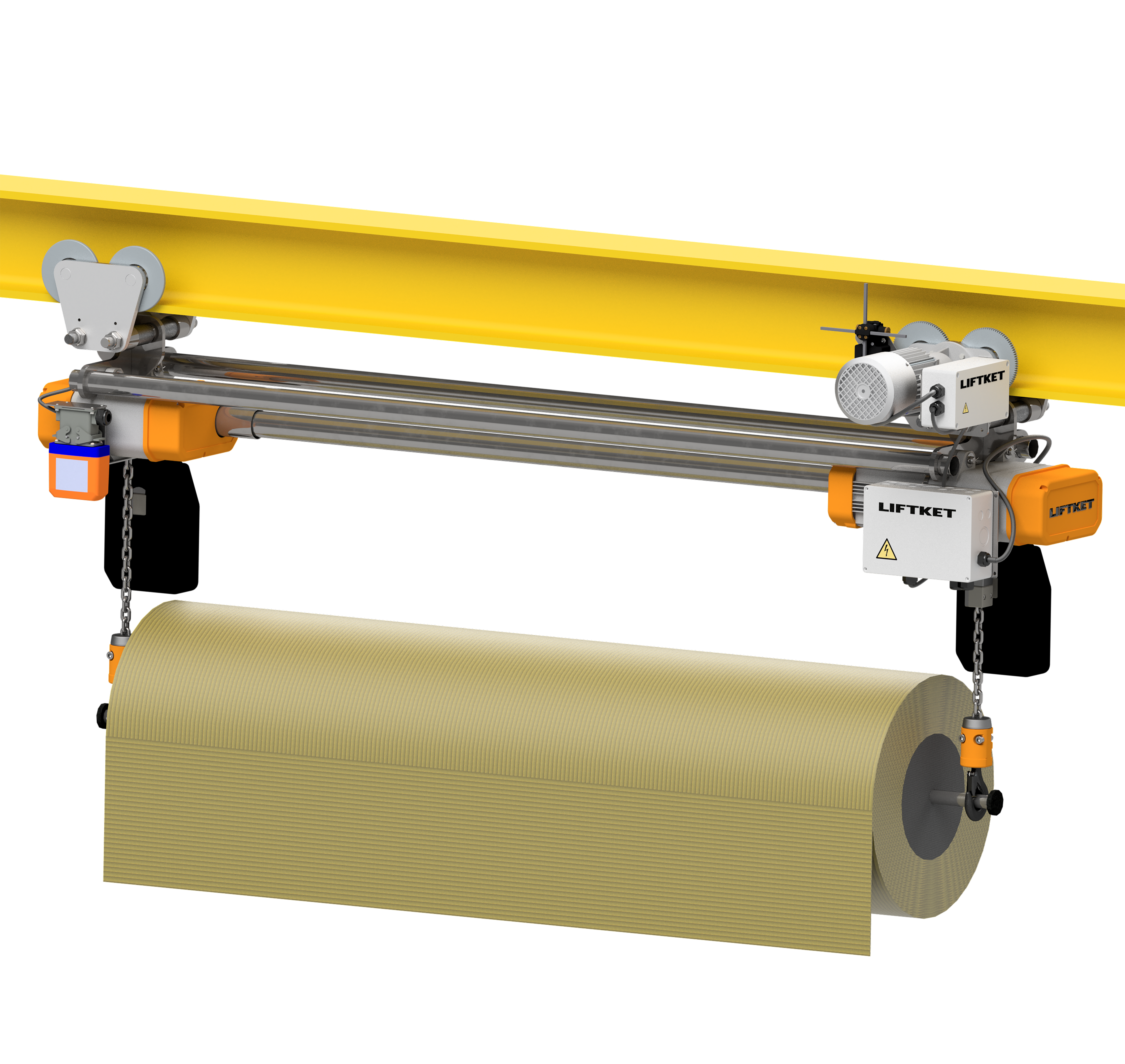 Liftket hoists options
---
LIFTKET electric-chain hoists are used in almost every sector of industry. Whether it's for a stonemason or the food industry, shipyards or power stations – we lift and move weights in a safe, precise and reliable way.
The LIFTKET product portfolio offers you standardized hoists that can be adjusted to your requirements in a modular way, as well as highly specialized solutions. Larger lifting and operating heights are just as viable as deviating voltages and special solutions of any kind.
You tell us what you want to move – and we will develop and supply the perfect solution.

Features
From 80 kg to 25,000 kg we lift everything that moves you
FEM ratings from Fem 1Bm to 4m (ISO M3 to M7)
Protection class IP55, insulation class F
Galvanised load chain to DIN 818-7 quality class DAT
A wide range of options can be selected as standard
Optional one or two lifting speeds from 2 to 32 m/min
With heavy-duty end position switch-off as standard (at 24VAC)

Stationary version
Stationary version with hook or eye
Eye (connection between crane and trolley) compatible with all commercially available trolleys and suspensions

STAR VFD
Load-dependent, infinitely variable control from 2 to 36 m/min.
Up to 200 % faster without load
Easy-to-read display with operating hours, remaining service life according to FEM
Brake cycles and starts

Trolleys/Boogies
Manual or electric trolleys in various designs for each steel section girder
Short suspension and precise horizontally suspended hoist due to two-bolt suspension
High-quality, galvanized impellers and fall protectionsLiftket Hoists Options

Contact our crane specialists
---
Send ud a message and we will get back to you as soon as possible.
[hubspot]
CERTEX Denmark offers a wide range of electric chain hoists that cover lifting requirements from lifting of 125 kg - 25,000 kg.
If you need help finding the best hoist for your crane solution, please contact our crane department.