Perhaps you have already met Heidi, or at least heard her voice. She is our receptionist, and she makes sure that you get hold of the right person when you contact us by phone or by e-mail, as she also looks after our 4 shared e-mail boxes.
Meet our receptionist Heidi Bjerring
---
You would think Heidi has always been with us, because she fits into her tasks so naturally, but she's actually only been with us since 1st of July 2022. She previously worked in a private clinic in Haderslev, but here she quickly lacked a larger and more international contact surface (as she had in her previous job in a large international company), so when she saw the position with us she had no doubt: I must have that job, and that's how it turned out.
She is a bit of an "octopus", because in addition to looking after the phone, e-mail boxes and receiving guests, Heidi also has many other tasks in the company. And no, she does NOT make coffee, but she makes sure that the fruit basket is filled up every day and that there is catering at meetings with customers/suppliers. She orders goods for the production/warehouse and she buys gifts for anniversaries/events. In addition, she is also our "decorator", who constantly keeps our exhibited products and picture frames up-to-date.
Heidi has a versatile working life with e.g. service tasks and a large customer contact behind her, and there is no doubt in her mind about what is important to her:
"For me, it is important to be able to make a difference! To contribute to and be able to feel the GOOD well-being at my workplace, and to arrive at my job happy and safe every day. I love to spread the mood and meet happy faces.
I like being challenged in my job and being allowed to throw myself into funny and creative projects - this motivates me. At CERTEX Danmark, I also get to use my creative side, and that's great".
In addition, I like to help people" says Heidi and smiles happily.
And you don't come to her in vain for help, whether it concerns booking a meeting room, catering during meetings or hanging new pictures.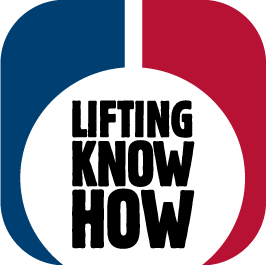 ---
Find tips and knowledge about things you didn't know about lifting equipment. We have collected a number of small articles in which we share our lifting knowhow with you.
CERTEX Danmark A/S is your reliable partner and supplier of steel wire rope, lifting applications and related services. Learn more about us.