Special load test
---
Many custom-made lifting tools cannot be load tested in our stationary test benches/towers. When these are to be tested, it takes place in collaboration with external crane truck companies, who come to our premises and lift the setups we have prepared. We can carry out load tests of up to 300 tonnes in this way.
We test e.g., these types of custom-made lifting equipment in this way:
Lifting beams
Frame beams
Coil hooks
Below you can see how we carry out load tests of various special lifting equipment!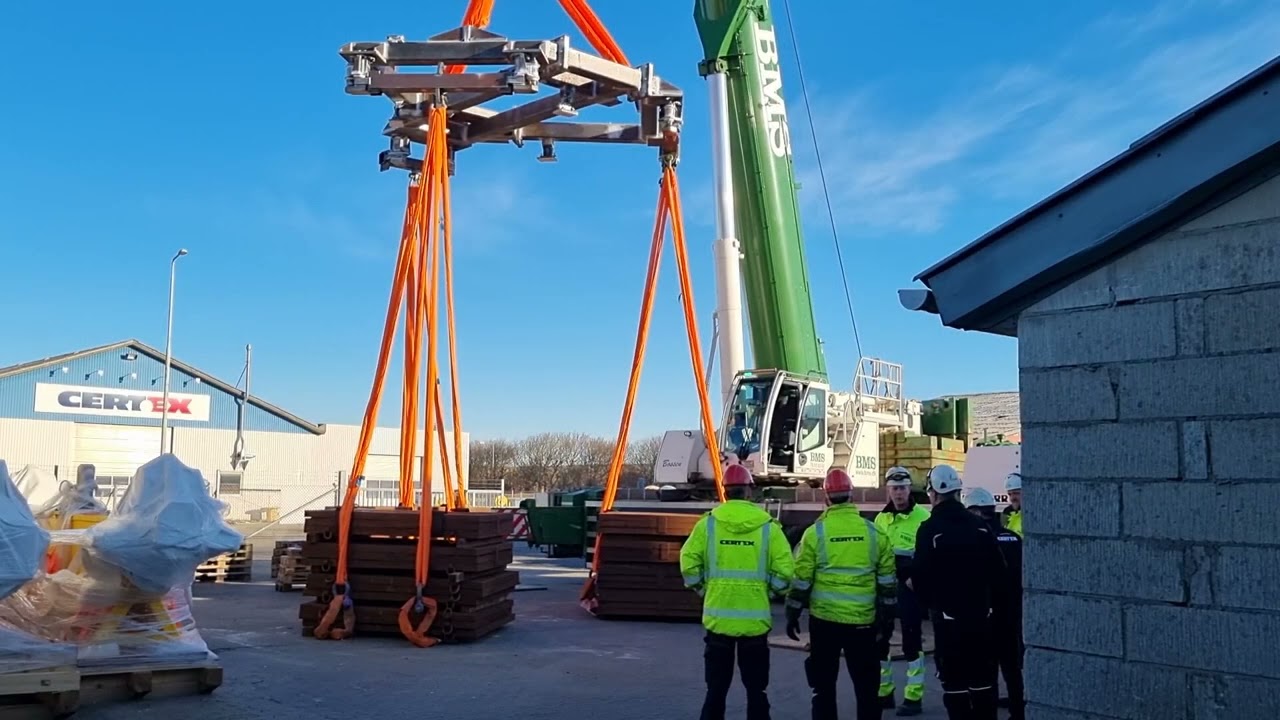 Contact our load test specialists
---
If you have lifting gear you need load tested, please send us a request.
[hubspot]
Testing with Water Weights is a flexible method and can be performed both onshore and offshore
We perform load testing of all kinds of equipment in our vertical test tower - up to 50 ton
In our 1,200 test bench we perform video documented pull tests up to 1.200 ton and breaking tests up to 900 ton