Repair and maintenance of lifting equipment
Do you need help making sure that your lifting gear works, so that it can last as long as possible, and of course comply with applicable laws and requirements?
CERTEX Danmark A/S offers workshop service, which means that we provide service, repair and inspection of lifting equipment, lifting gear and fall protection. Drop your equipment off at CERTEX and our staff perform service and inspection of it and make sure it is ready for use in no time. We make sure that you have all documentation and marking in place and available, so you fulfill the demands of the authorities, laws, regulations and standards.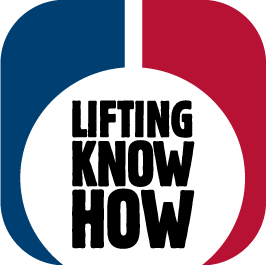 ---
Our workshops
CERTEX Danmark A/S has workshops in Vojens, Esbjerg, Hvidovre and Nørresundby, where we manage in-house service and repair of lifting equipment from all over the country. We also have several test centers where we can load test equipment where this is required.
We also offer on-site service and inspection, which is handled by our mobile service team.
We offer in-house repair and maintenance of:
Chain and lever hoist blocks
Lifting slings
Lifting beams
Fall arrest equipment
Chain slings
Winches
Extreema® heavy-lift roundslings
Repair of heavy-lift sling
We have extensive experience in repairing lifting equipment, including large round slings. Heavy-lift round slings that are damaged with punctures or cuts can in many cases be repaired, it just requires that the fibers in the inner cover are still intact.
CERTEX Danmark A/S has employees who are trained by Lift-Tex® to do these repairs, which means that the round sling can be approved for use again instead of simply being discarded.

If you want to know more about the options for repairing heavy-lift round slings, please feel free to contact us.
DNV-approved wireslings
CERTEX Danmark A/S is certified and approved to manufacture DNV 2.7-1 wireslings.
In the video you get a small insight into how these are produced in our rigging workshop in Esbjerg. We make all types of wireslings: 1-, 2-, 3- & 4 part lifting sets with or without forerunner.
If you need DNV approved wireslings, you are welcome to contact us.
Send us a request regarding service inspection or repair and we will get back to you as soon as possible.
[hubspot]
Frequently asked questions about workshop service
CERTEX Danmark A/S has workshops in Vojens, Esbjerg, Hvidovre and Nørresundby where we can carry out repairs. However, some repairs and inspections require special equipment, which may only be available in one of the workshops. That is why it is important that your equipment comes to the right service center. Contact our service coordinator, who will tell you where to send your equipment. The service coordinator also creates a report on your equipment, so that the employees in the service center know what should happen to the equipment when they receive it.
Yes, in cases where you either only have a small amount of equipment that needs to be inspected, or you have the opportunity to bring the equipment to us yourself. You thereby save freight and the hourly driving time price for a service van.
Your equipment must be inspected at least once a year by a competent person, and if the equipment can be approved for use again by one of our crane and lifting equipment technicians, we will make sure to mark the equipment as approved and provide you with the necessary documentation.
When you have your lifting equipment inspected by us, you automatically get free online access to CertMax+ via our website. CertMax+ is the place where we store service reports and product certificates. You will receive your login in an e-mail from our service department when we have carried out the first service inspection for you.
Yes they are. You can print or download your reports at any time.
Would you like to know more?
See or download a pdf of our brochure to learn more about service inspections of cranes and lifting equipment.

On this website you will find our wide range of steel wire ropes, lifting equipment and fall protection.