Service and repair of hoists and winches
At CERTEX Danmark A/S we have several workshop departments and in our hoist workshops you will find specialists in various types of hoists such as wire hoists, chain hoists, electric chain hoists and air winches. In the hoist workshops, we carry out statutory service inspections in-house, where the customers send their equipment to us instead of us coming out to their location. This in-house service is preferred by several customers in the offshore, wind and marine sectors, among others. We also do repairs and replacement of damaged parts. This could, for example, be repair of radio controls or a new chain or wire in the hoist.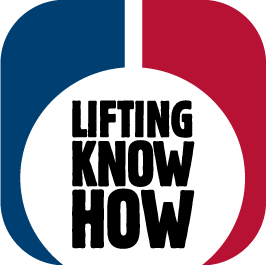 ---

Service inspection
Statutory inspection, test and marking

Repair
Repair and exchange of spare parts

Maintenance
Maintain and refurbish lifting equipment
Our hoist workshops
The hoist is an important lifting tool that is used for many types of lifting jobs where components and materials must be lifted and moved. To maintain a high level of safety, best possible performance and durability, regular inspection and maintenance of the product is important. In this way, the lifetime of the hoist can be extended, and you will not have to invest in a new one when it is not necessary.
In our hoist workshops, we carry out service and repair on:
Air hoists
Chain hoists
Electric chain hoists
Lever hoists
Wire hoists
Air winches
Fall arrest blocks
Trolleys
Repair or discard?
Many of the hoists, winches or blocks that come to us have been in use in harsh environments, such as offshore, and thus they may look damaged they can at the same time be functional. It is therefore important that a competent person inspects, tests, and evaluates the equipment before it is put back into use. It is both a shame and expensive to discard good lifting equipment. We therefore help you with:
Service inspection
We offer statutory inspections carried out by a competent person. Among other things, functional tests and load tests are carried out here, and the equipment is marked again upon approval.
Repair
We thoroughly inspect the equipment, and we offer repair and replacement of damaged parts so that the equipment can be approved and put into use again.
Refurbishment
Some lifting equipment needs complete refurbishment before it can be used again. This can e.g. include new parts, sandblasting and painting.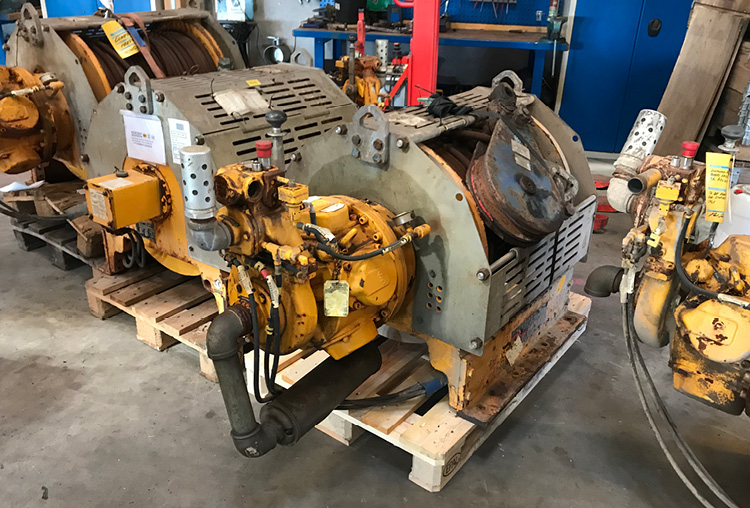 Winches before inspection and refurbishment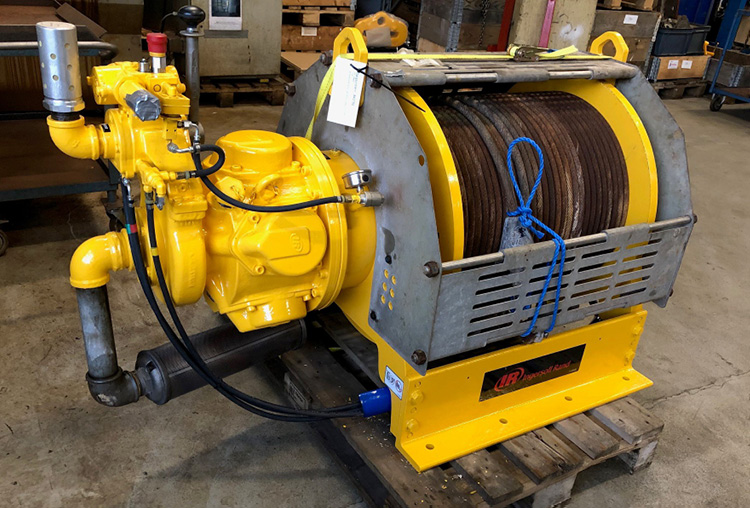 Winches after inspection and refurbishment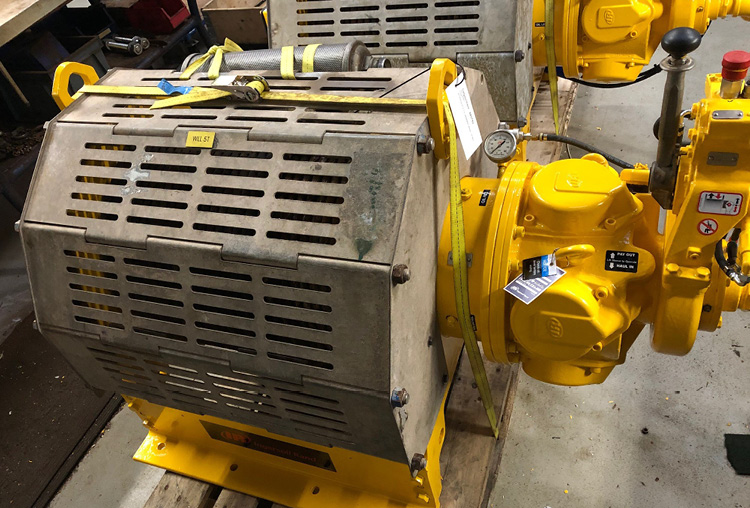 Winches after inspection and refurbishment
How can we help?
Send us a message, and we will get back to you as soon as possible.
[hubspot]
Find out more about what we offer within steel wire production in our rigging workshops.
In our chain workshops, we manufacture chain slings and other lifting slings.
We have our own sewing department, where we manufacture lifting products in various textile materials.