Expert in lifting solutions - above and below the crane hook
Based on more than 135 years of experience CERTEX Danmark A/S has comprehensive skills and KnowHow in steel wire rope, lifting applications and related services. We are your safe and reliable partner and we supply and support industrial companies within construction, ports, offshore, maritime, transportation and renewable energy. Together with our sister companies we have access to 100+ locations and warehouses in 19 countries. Our products and services cover everything within lifting.
In Denmark, we have five locations across the country to ensure our customers the best possible service and fastest delivery. Our headquarter is located in Vojens and our other departments are in Esbjerg, Hvidovre, Nørresundby and Middelfart. Our department in Middelfart, which opened in August 2021, is an innovation center, where from our engineers design lifting tools and customized solutions. We also have the second largest mobile service fleet in Denmark.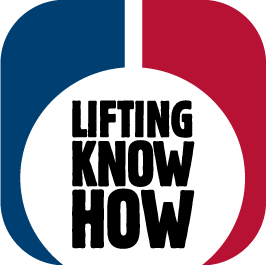 ---
Industries, products and services
All over the world, people are working on jobs where their lives depend on safe lifting equipment. CERTEX Danmark A/S is your partner and supplier and we set the standard for product quality, safety and customer service.
Below you will find an overview of the industries we serve, our product range and the services we provide.
Part of something bigger
22 companies 100+ locations
Part of Lifting Solutions Group
CERTEX Danmark A/S is part of Lifting Solutions Group - a global player specializing in lifting equipment, steel wire rope and services. Lifting Solutions is owned by Axel Johnson International and consists of a group of companies who serve local and global customers in different industries. The map above shows an overview of our departments in Europe, USA, Australia and Asia.

19 countries

100+ locations

€350 million turnover

1450 employees
Our vision, mission and core values
Vision
To be the preferred provider of lifting solutions, setting standards for a more sustainable future.
Mission
Customer satisfaction
We are trusted by our customers for our knowhow, reliability and quality, which contribute to safe, sustainable and efficient working environments around the world.

Preferred partner
Our success depends on our ability to collaborate with manufacturers that share our values and passion for innovation.
Global yet local
We understand the importance of being close to our customers and combine the benefits of flexible, local entrepreneurship with the strenght of an international group.

Profitable growth
We secure growth and innovation through passionate people in a learning organisation, and we are actively seeking like-minded companies that would like to join our group.
Core values
Our core values bind us together and set us apart from other market players. They are evident in everything we do and are an important guide for everyone of our companies and people.
Being far-sighted
Looking to the long term and favoring the sustainable option.

Making things happen
We take the initiative, drive things forward and deliver on our promises.
Being good to work with
Because people matter; relationships matter; respect matters.
Would you like to know more?
See or download a pdf of our brochure to learn more about CERTEX Danmark A/S - your partner and supplier of lifting equipment and services.
How can we help you?
Send us a message, and we will get back to you as soon as possible.
[hubspot]