Denmark's strongest crane program
CERTEX Danmark is your supplier of GH Cranes
Through our collaboration with the world's 3rd largest crane supplier GH Cranes & Components, we can offer you exactly the crane you need, and in a quality based on more than 60 years of experience.
The cranes are set up and tested by our service technicians, so they are ready for use immediately after installation.
GH Cranes are producing their cranes themselves, and we can therefore guarantee you delivery security of spare parts, which our service technicians replace for you at short notice.
The best-selling crane types are:
• Overhead cranes
• Gantry cranes
• Automotive gantry cranes (RGT)
• Automotive marine gantry cranes
• Wall-mounted jib cranes
• Transfer carts.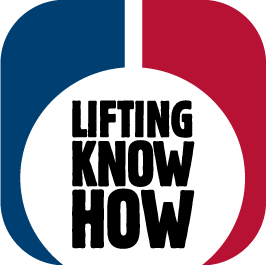 ---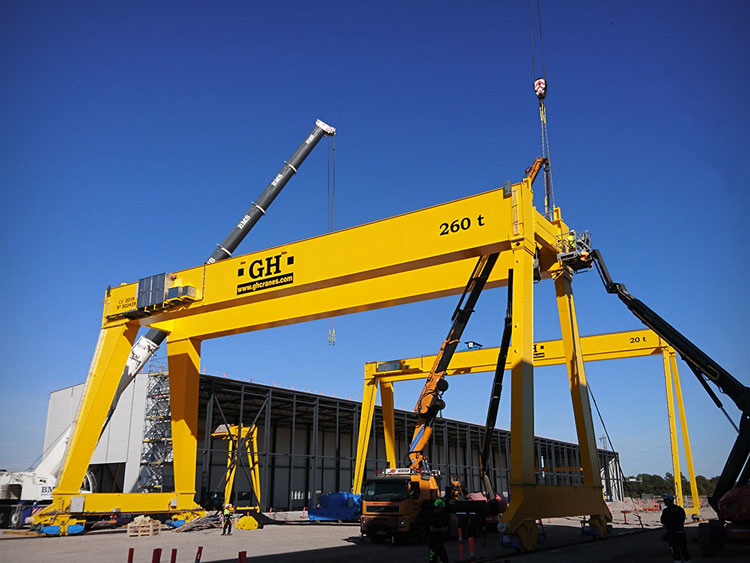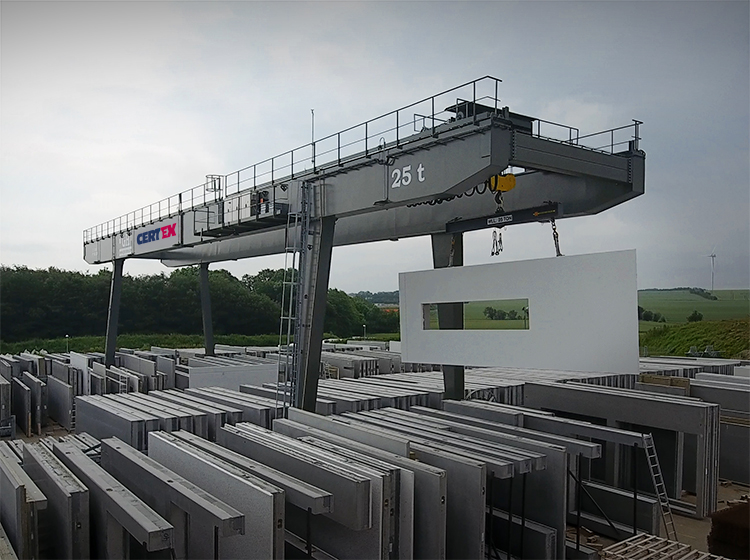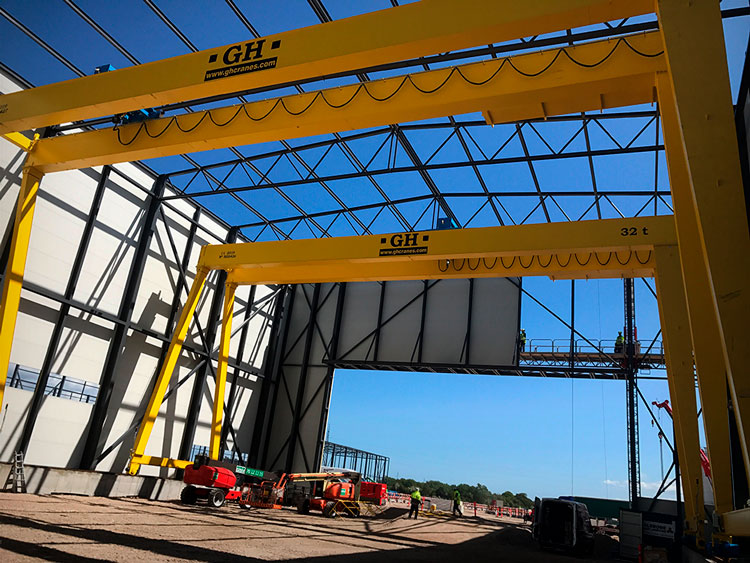 Good to know about CERTEX and GH Cranes
CERTEX Danmark has established a strategic collaboration with GH Cranes, the world's third largest manufacturer of overhead- and gantry cranes. GH Cranes is known for using the latest technology in their production through collaboration with technology partners, and they are now collaborating to develop Smart Cranes. They were also the first to include variable speed drive in all movements.
Together we have more than 190 years of experience and we are able to deliver solutions of the highest quality. CERTEX-GH offers Denmark's strongest crane program.

About CERTEX Danmark A/S
Part of Lifting Solutions Group - Europe's leading lifting equipment specialist
More than 130 years of experience in lifting equipment
Supplier of total solutions both above and below the crane hook
Collaborates with the leading European suppliers and manufacturers of cranes and lifting gear
Member of Kranbranchen (the industry association for Danish crane manufacturers and companies that advise on lifting gear)
Your consulting partner - from idea to finished product
About GH Cranes
3rd largest crane supplier in the world
60 years of experience in cranes
More than 115,000 cranes sold
Supplier of both standard and custom-made crane solutions
Own production of most components
Delivers cranes in 60 countries
Has 10 production sites in 7 countries
Delivers products and solutions of the highest quality
CERTEX-GH crane solutions for Confac
The concrete company Confac faced challenges regarding delivery times and bottlenecks in production, and therefore decided to expand the factory, thereby doubling capacity. In the video below you can see CERTEX-GH overhead cranes, gantry cranes and transfer carts.
Cranes with up to 25% greater productivity
---
CERTEX-GH cranes have up to 25% greater productivity.
Because:
CERTEX-GH cranes have frequency converter built-in as standard on all movements
CERTEX-GH cranes have implemented advanced technology
CERTEX-GH cranes include innovative solutions, i.a. to improve precision and safety
Find out more about the many advantages of choosing a CERTEX-GH crane - watch our film below or visit our YouTube channel.

Contact our crane specialists
---
Send ud a message and we will get back to you as soon as possible.
[hubspot]
We carry out inspections of lifting equipment and statutory crane service on all types of cranes.
CERTEX Danmark offers a wide range of steel wire ropes and other lifting equipment for the crane industry.