General: Special stainless steel masterlink for assembly of wire rope slings. Electrically welded and stamped. For assembling 3- and 4-legged wire rope slings with enlarged transition links that offer enough inner width to fit even two ropes.

Standard: Similar DIN 3088-1989 respectively DIN 5688-1.
Material: 1.4571 (AISI 316Ti) og 1.4404 (AISI 316L).
Finish: Pickled and blasted.
Safety factor: 4:1.
Grade: 5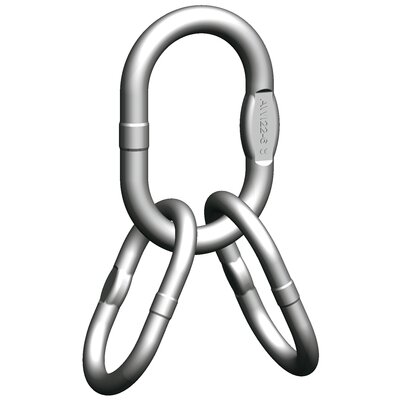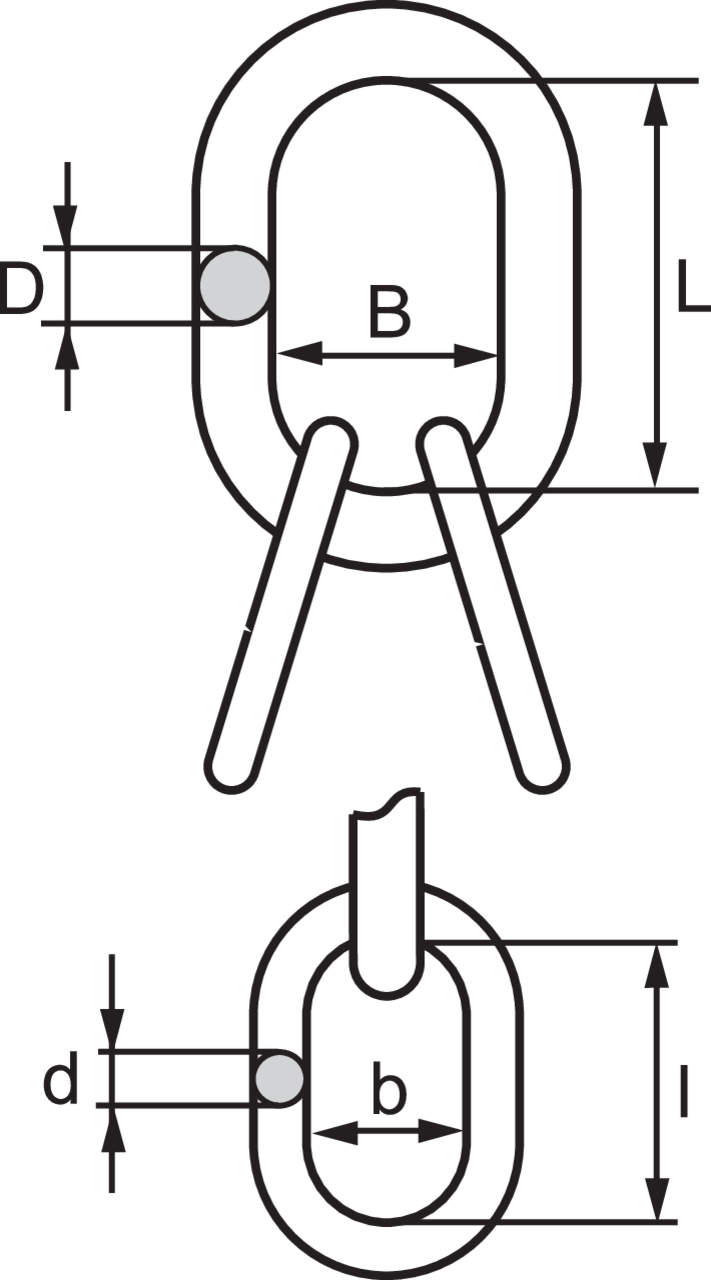 Download CAD

Description