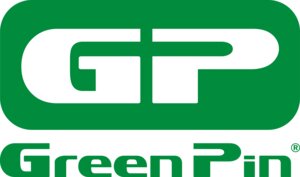 Green Pin®
Green Pin®- a strong trade name from Van Beest
---
The company Van Beest was founded by Dirk van Beest in 1922 in the Sliedrecht area in the Netherlands. Van Beest produces high quality components for lifting chain and steel wire rope. From the beginning they produced shackles. In the 1970's, the trade name Green Pin® was launched, and in 2007 they acquired the brand EXCEL®.
Van Beest has been producing high tensile shackles and hooks for more than 90 years in their production unit in Sliedrecht, the Netherlands, and by the 1970s, the shackles had become so popular that they got their own trade name, now known as Green Pin®.

Green Pin® lifting and lashing components
---
Green Pin® today also includes other lifting products and components, which you can see in our large selection:
Green Pin® Loadbinder
Green Pin® Blocks
Green Pin® Shackles
Green Pin® Turnbuckles
Green Pin® Hooks
Contact us for advice and guidance choosing the right shackle, hook or loadbinder for your job.