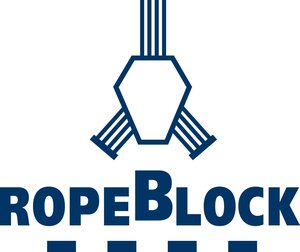 Ropeblock
CERTEX Danmark offers Ropeblock end fittings for steel wire rope
---
We offer this range of wedge sockets and spelter sockets from Ropeblock, as well as crane blocks designed and produced on request.
The wedge sockets are intended for attaching of steel wire, where switching often occur, or to be able to adjust the length of the wire rope.
The fast connector socket can be used for all types of wire construction incl. Dyform wire, rotation-resistant steel wire ropes and standard 6-strand wire ropes.

About Ropeblock
---
Ropeblock is the leading supplier for the lifting and wire rope industry, with a state-of-the-art production facility and global distribution. Ropeblocks products are used in critical equipment such as port cranes, ship cranes, offshore cranes and platforms, dredging equipment, pendant structures, mooring systems and in the heavy industry.
Their philosophy Smart Engineering means involving the entire process, including quality and safety, certification as well as research and development.