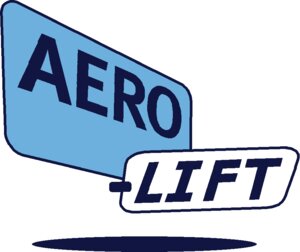 AERO-LIFT
About AERO-LIFT
---
AERO-LIFT Vakuumtechnik GmbH is a German family-owned company that specializes in vacuum lifting technologies and transport systems. The company is relatively young, it was founded in 1992, but in there short time it has established its name as a specialist in vacuum lifting technology.
Quality is their philosophy.
They take care of everything from design of complex vacuum traverses and vacuum technology systems to the planning and production of control technology and vacuum lifting beams, vacuum traverses and vacuum systems, as well as assembly, mounting and commissioning all under one roof.
AERO-LIFT Vacuum Lifting Beams
---
We offer a wide range of standard vacuum lifting beams from WLL 150 kg up to 2 tons. Higher capacities are available on request, please contact us.
Swivelling and turning units are also available for these lifting beams.