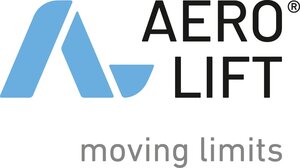 Transported materials can be pivoted through 90° with these units.

When handling sheet metal, it is not always possible to transport the sheets horizontally. For instance, to feed a vertical saw or remove upright panels standing in a warehouse, it is necessary to have a swivelling range of 90°.

With vacuum lifters from AERO-LIFT swivelling is an easy and comfortable task even for a single worker when it comes to large and/ or heavy loads.

Functionality
Swivelling manually for loads up to 150 kg.
With a handle the load can be swivelled manually.

Comfortable swivelling with a lifting cylinder
Easy to operate with push buttons at the handle. Swivelling continuously without manpower of the user.