CERTEX Danmark A/S is proud to be Full Member of LEEA
---
CERTEX Danmark A/S is proud to be the only company in Denmark in our industry, who is approved as Full Member of LEEA (Lifting Equipment Engineers Association).
LEEA is internationally established as the leading representative body for all companies involved in the lifting industry. Their members represent every aspect of this industry; from design, manufacture, refurbishment and repair through to the hire, maintenance and use of lifting equipment. LEEA provides technical, legal, health and safety support, in addition to news updates, training courses and authoritative representation worldwide. Their goal is to achieve the highest standards of quality and safety in these activities.
By becoming Full Member of LEEA, CERTEX Danmark underwent a technical audit in which the company's systems and processes were verified against the defined LEEA and international standards. For Managing Director of CERTEX Danmark A/S Majbritt Petersen failing the audit was never an option. "Due to our professional internal processes, we passed this audit without remarks and we are very determined to even further develop our standards to become the most successful Lifting Equipment supplier to the Danish market."
Being a full member means that we are trained to the highest technical and safety standards. "LEEA's training programmes are recognised worldwide and we are very proud of this natural step in the continuous development of CERTEX Danmark, as the professional lifting equipment specialist" Majbritt Petersen says.
Learn more on the LEEA website.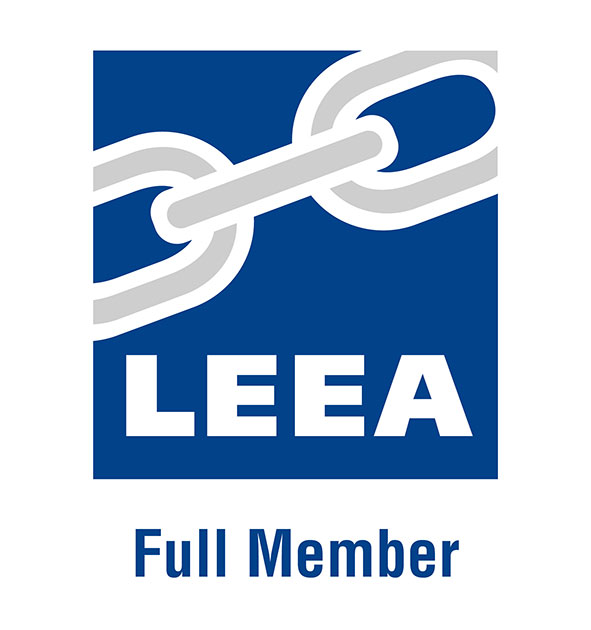 ---
See CERTEX Danmark A/S' Full Member LEEA (Lifting Equipment Engineers Association) certificate
We are trained to the highest technical and safety standards