General: Diepa PZ299 is a non-rotation resistant wire rope with compacted outer strands.
Typical application: Universal use.
For single and multiple layer coiling on the drum.
Design: Ordinary lay with internal plastic component.
Fill factor: 0,6526.
ISO 4309 Rope Category No: 4-6mm RCN.01, 7-60mm RCN.09
Rope construction: 265 (Ø 7 - 60 mm).
Marking: According to standard
Finish: Galvanized or bright.
Standard: EN 12385-4
Warning: Must not be used with a swivel!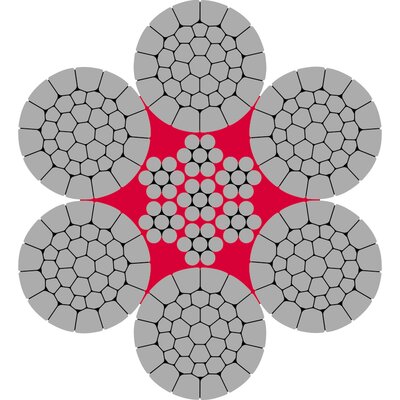 Diepa PZ299

Download CAD

Description