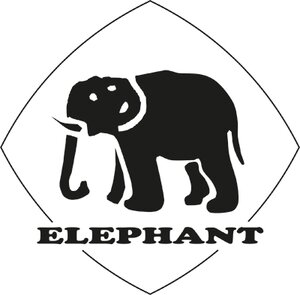 Very light & compact [11.4kg (1 Tonne) - Quality product with CE and GS approvals.
Double pawls incorporating double springs. This supports fail safe brake mechanism. This gives in-built redundancy thus maximising safety.
Bottom hook with thrust bearing. The thrust bearing enables the lifted load to be moved in any direction without subjecting it to stress.
The opening of the hooks has been made wider for easier handling and working. The hook is made of ductile material giving warning of overload minimising load drop.
Tough framing. The chain block gear case, reinforced with four ribs and four knock pins, provides accurate gear centering and high mechanical efficiency -Rolled-edge hand wheel cover. This provides smooth operation of the hand chain when pulled sideways.
Strong and least-corrosive electrostatic powder painting.
Wet friction discs with longer life.
Unique chain guide - Load sheave with roller bearing - Anchor plate avoiding over-lifting/lowering.
Features: The Super 100 Series is for heavy duty applications and is the worlds most advanced manual chain hoist. 
Material: Chain and hook, alloy steel grade 10.
Marking: According to standard, WLL, code and CE marking.
Finish: Painted.
Standard: EN 13157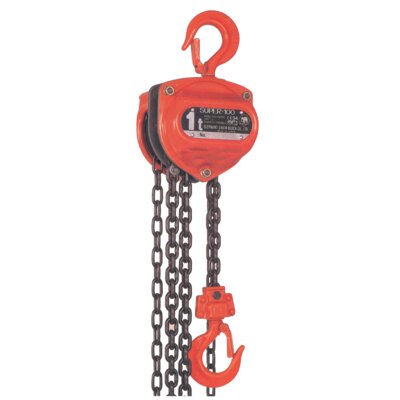 Chain Block Elephant Super 100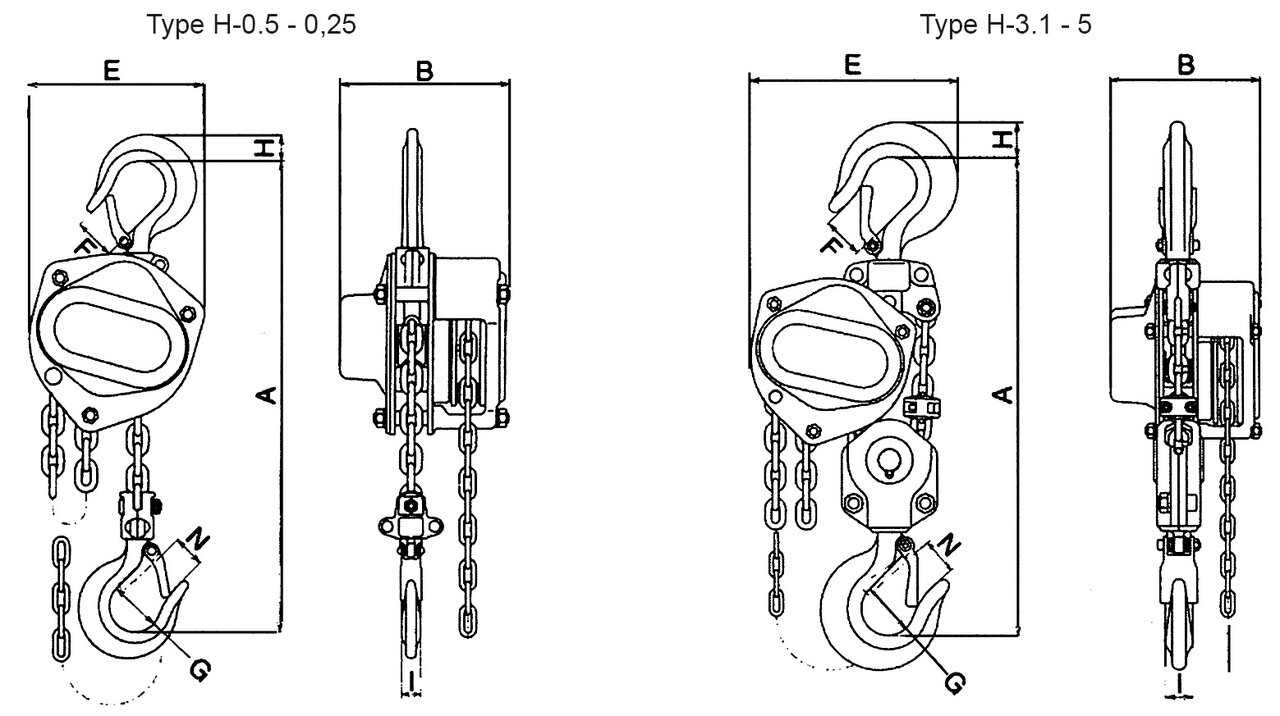 The models higher than H-7.5 are slightly different from this drawing.
Download CAD

Description