General:
This type of crane lifts light and medium weight parts during production processes where separate manufacturing stations are required for the main cranes in the building.
Available in standard versions with capacities ranging from 125 kg to 4 tons. 5 standard models are available, according to load capacity and boom, and 5 special models according to column height.
All the cable hoists have a converter for lifting, trolley travel and rotation, enabling smooth, precise movement.
Electric chain hoist:
We can offer a wide range of hoists, as well as trolleys.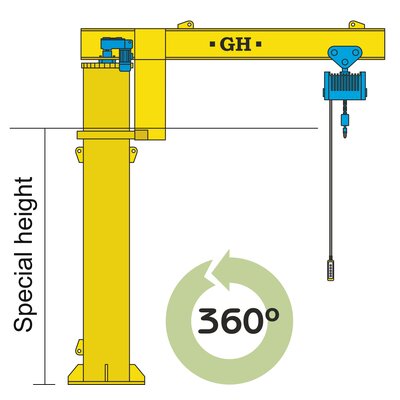 Download CAD

Description