General:
This type of crane lifts heavy weights during industrial production processes where separate manufacturing stations are required for the main cranes in the building.
Standard version with a capacity of up to 12.5 tons and a 7 m boom, or version with a 20 ton capacity and a 5 m boom, with electric rotation drive.
4 different sized models are available.
Electric chain hoist:
We can offer a wide range of hoists, as well as trolleys.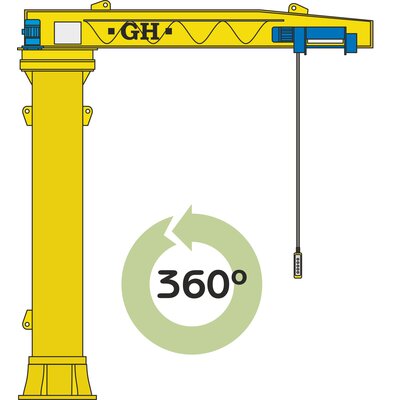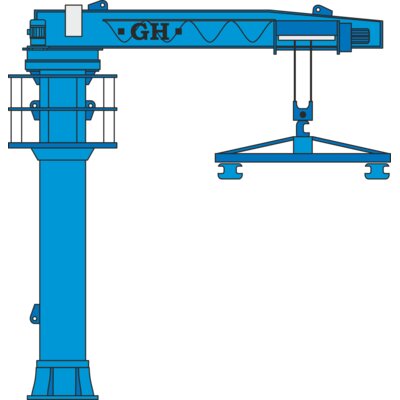 Download CAD

Description